Here's a list of all of our authors.
The HK HUB
Created by Hong Kong lovers for Hong Kong lovers, The HK HUB offers you a daily dose of stories, deals, and tips about this unique and amazing city. If you're looking for the best places to visit, to know more about the Hong Kong Culture, to find a cool restaurant or bar to chill with your friends, or an exciting thing to do over the weekend with your family, we've got you covered. The HK HUB opens the doors to Hong Kong.739 Articles
---
Anjali Muthanna
From the Middle East to the Far East and a couple of places in between, Anjali has lived in no fewer than seven cities in Asia, and has travelled extensively in the region. She worked as a lifestyle journalist in India before coming to Hong Kong, where her favourite thing to do is island-hopping with her daughter. You can check out her musings on motherhood, courtesy her Instagram profile.73 Articles
---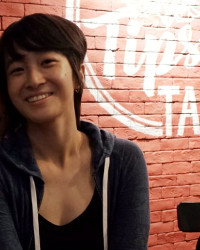 Danielle Lam
Born in Canada, Danielle is deep diving into the things that make Hong Kong a city of intermingling identities, and bridging the information gap as someone trying to navigate the city herself as a cultural inbetweener. Sometimes this means examining culture and local people's stories, and other times it means drinking all the milk tea and doing walking explorations of peripheral districts.61 Articles
---
Kopal Manglik
Born in New Delhi, brought up in Hong Kong, and having lived in New York, city life is in Kopal's blood. You can find her exploring her beloved city. Whether it's the latest sustainable fashion store, or the cutest new coffee shop, she loves finding the hidden secrets of Hong Kong. In her free time, Kopal is a active advocate for animal welfare and adoption, and she runs a Facebook and Instagram page, @adoptdontshop.hk.46 Articles
---
The HK HUB's Contributors
If you want to share tips or raise awareness about a certain issue, you can contribute to The HK HUB. Our contribution program aims at publishing non-promotional articles written by anybody. If you have something interesting to share, feel free to submit your articles here.15 Articles
---
Angela Chong
Angela studied Culinary Art & Food Service Management and had lived in the United States for several years. She has traveled to several countries and experienced their unique cultures of food and life. Having grown up with a passion for food she seeks to try any specialty food wherever she goes. You can learn more about her journey on her website.15 Articles
---
---
wpengine
This is the "wpengine" admin user that our staff uses to gain access to your admin area to provide support and troubleshooting. It can only be accessed by a button in our secure log that auto generates a password and dumps that password after the staff member has logged in. We have taken extreme measures to ensure that our own user is not going to be misused to harm any of our clients sites.
---
---
---